FACE Portrait Studio
YOUR FACE MY ART! - Pop-Up Portrait Studio
FACE is contemporary take on the role of traditional street and seaside portrait artists. Artists are invited to consider their own response to the Portrait, using any medium or style of their choice, from sketching, painting, sculpture, conceptural, digital etc. Various guest artists will join us throughout the summer.
Drop in and get your portrait done in under 15 minutes, and leave with original artwork for just £15. You can drop in on one of our pop up sessions or pre-book your session by messaging us".
Next Session
St. Ives September Festival - Portrait Cafe -

During the September festival, we will be transforming our space into a live art event - an informal portrait cafe, with music and refreshments on hand while you sit for your own portrait, or just come and see whats going on.
Sunday 10th September, 11:00 - 16:00 / With Marie Keeling, Zoe Eaton, Bobby Wotnot...
Thursday 14th September, 17:00 - 19.30
Friday 15th September, 17:00 - 19.30
Saturday 16th, 11:00 - 16:00/ with Marie Keeling, Zoe Eaton and Bobby Wotnot
Thursday 21st, 17:00 - 19.30 / with Erin Lacy, Zoe Eaton, Bobby Wotnot, Gazelle
Friday 22nd, 17:00 - 19.30 /Bobby Wotnot, Gazelle, Zoe Eaton
Saturday 23rd, 11:00 16:00 / with Marie Keeling, Zoe Eaton, Bobby Wotnot, Gazelle
* If you are an artist interested in getting involved with this project, please email us with examples of your 15 minute portraits.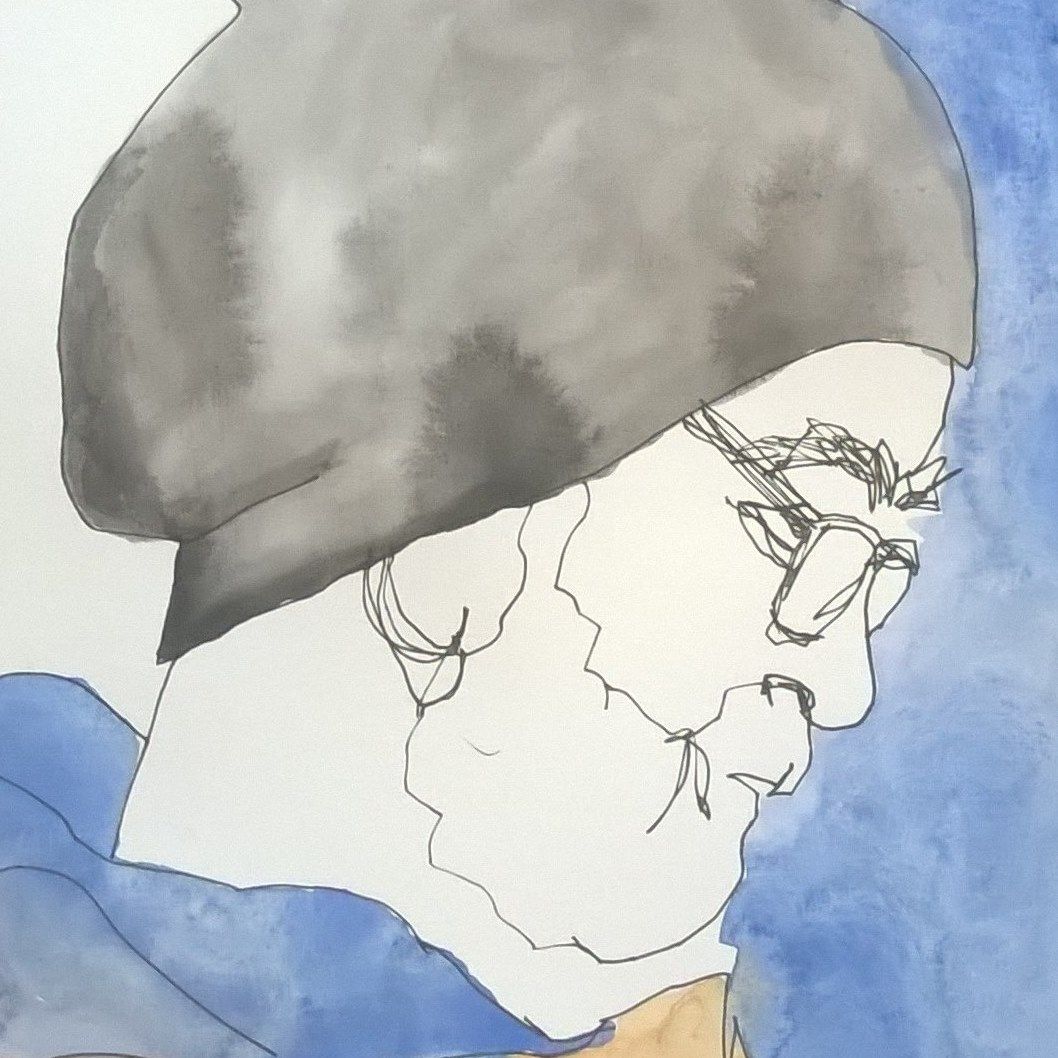 Zoe Eaton
For this project, Zoe will create quick expressive, pen and line drawings on water-colour paper, and coloured with light areas of water-colour wash.
Zoe is better known as an abstract painter of colourful, organic scenes. She lives in St.Ives and teaches at Barnoon.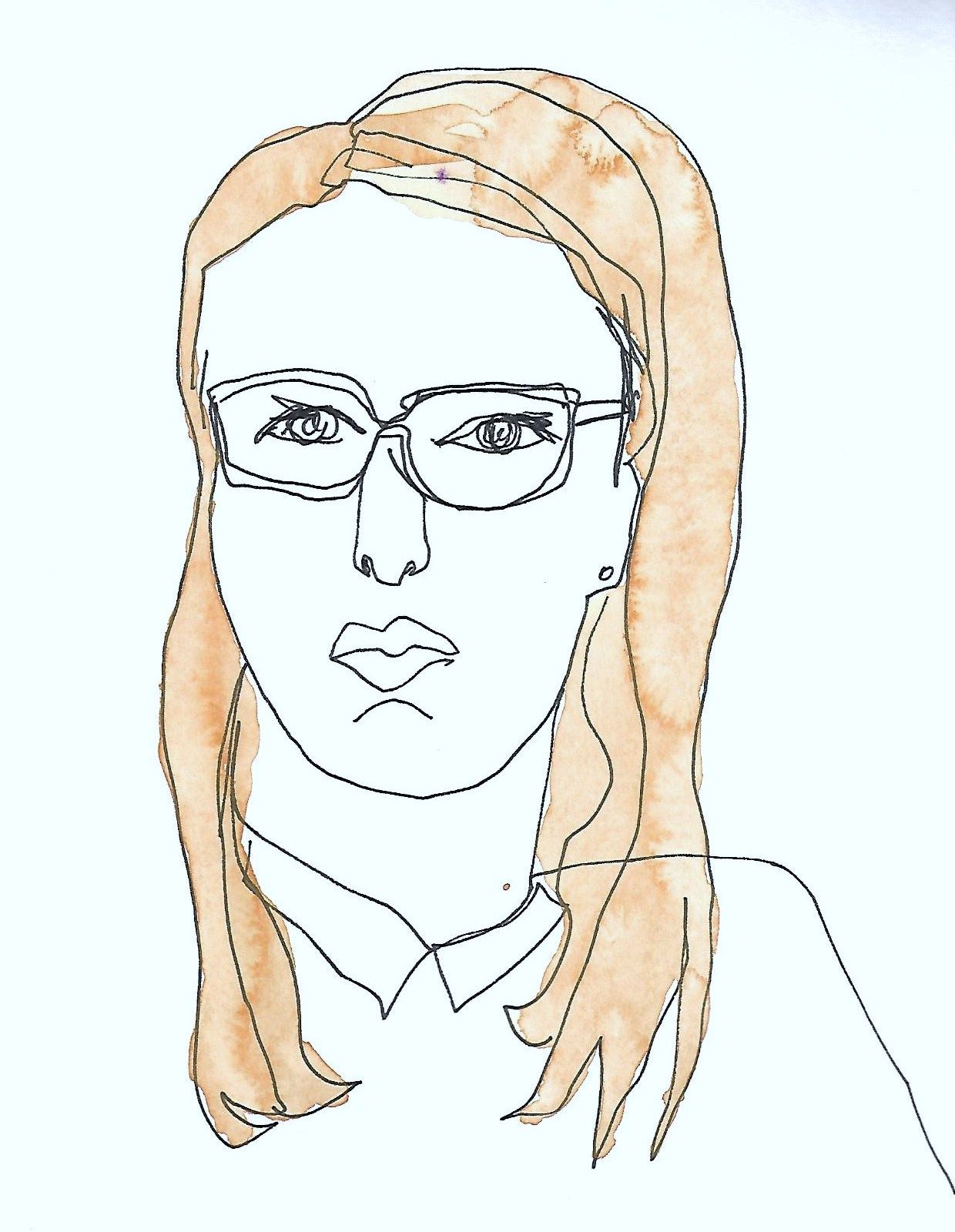 Bobby Wotnot
Bobby Wotot is better known for his abstract drawings, built up with tiny dots and marks.
For these portrait sessions he will be drawing tiny profile portaits onto shards of pottery found on the beaches at St.Ives. These are then presented in a decorated gift box, in a Wotnot style!
.http://www.bobbywotnot.blogspot.com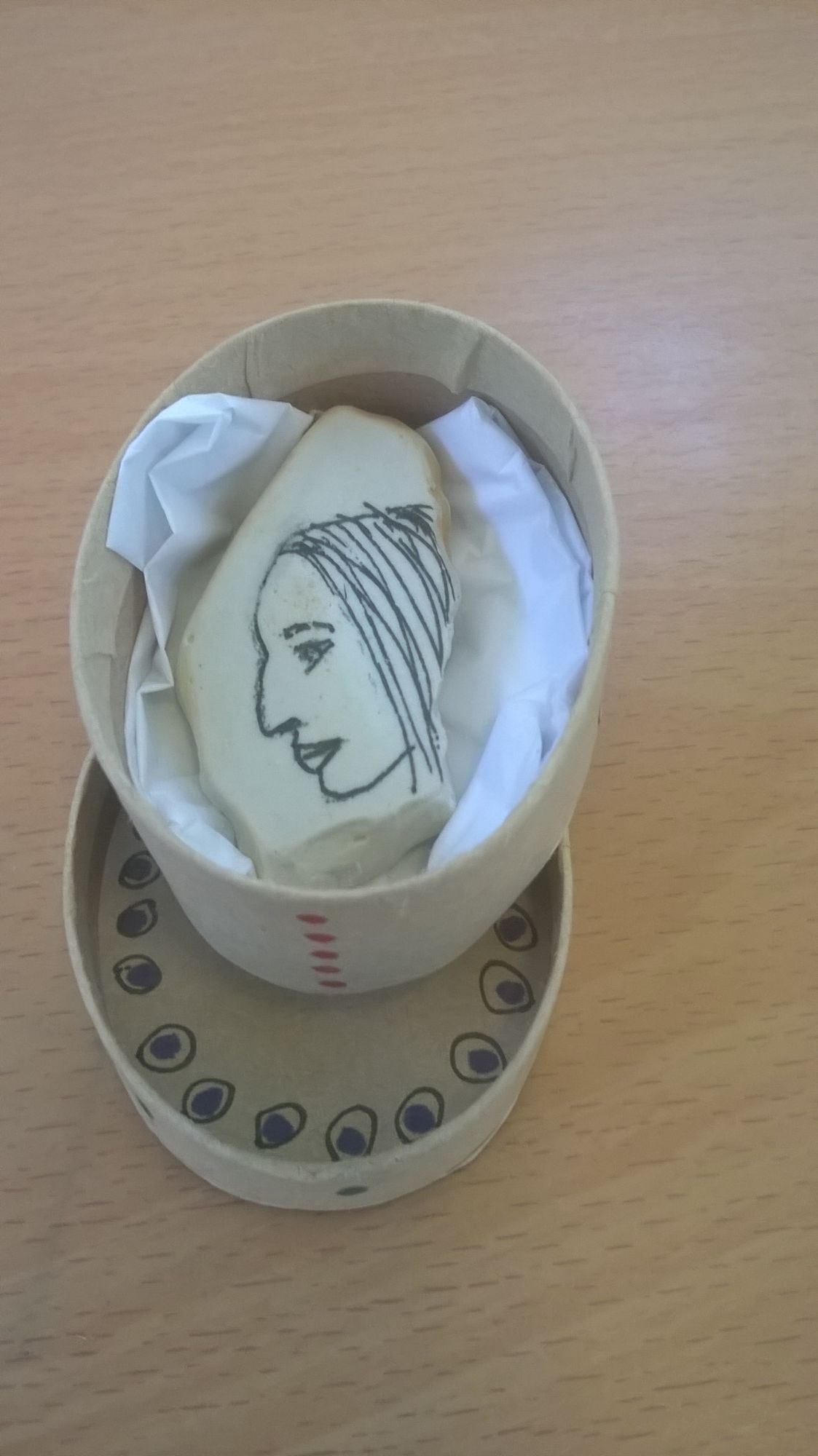 Erin Lacy
Erin combines mono-printing and layered motif printing, with expressive drawings to create her dreamlike portraits.
Erin also runs her own paint company 'Pick Pretty Paints', based in the Sloop Studios, St.Ives.
Gazelle
Gazelle creates colourful digital drawings on her ipad, which are then printed onto high quality archival papers - with a wireless printer. Her portraits from #yourfacemyart are going to form a book of portratis. She is an artist living in St.Ives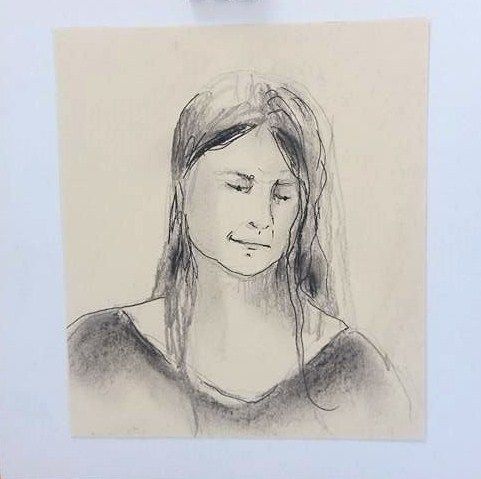 Marie Keeling
Marie is a painter, and long standing member of the St.Ives Society of Artists. For the FACE project she is making a departure from her colourful abstract paintings. Her portrait studies are exquisite, A6 sized pen and graphite images.