Art Exhibitions
Sat 1 Dec - Fri 14 Dec
BOBBY WOTNOT

Dots, Hollow Dots & Lines
Private View Friday 30 Nov 17:00 - 20:00
Bobby's first solo exhibition for a while will feature many new drawings and will show off a good cross section of his work all works will be for sale and at affordable prices.

"A dazzling and complex artworks made on paper, stones, wood ... Bobby creates his abstract drawings from repeated dots and lines. So be prepared to see part of the new wave of Contemporary Abstract Drawing that is establishing itself in the 21st Centuary."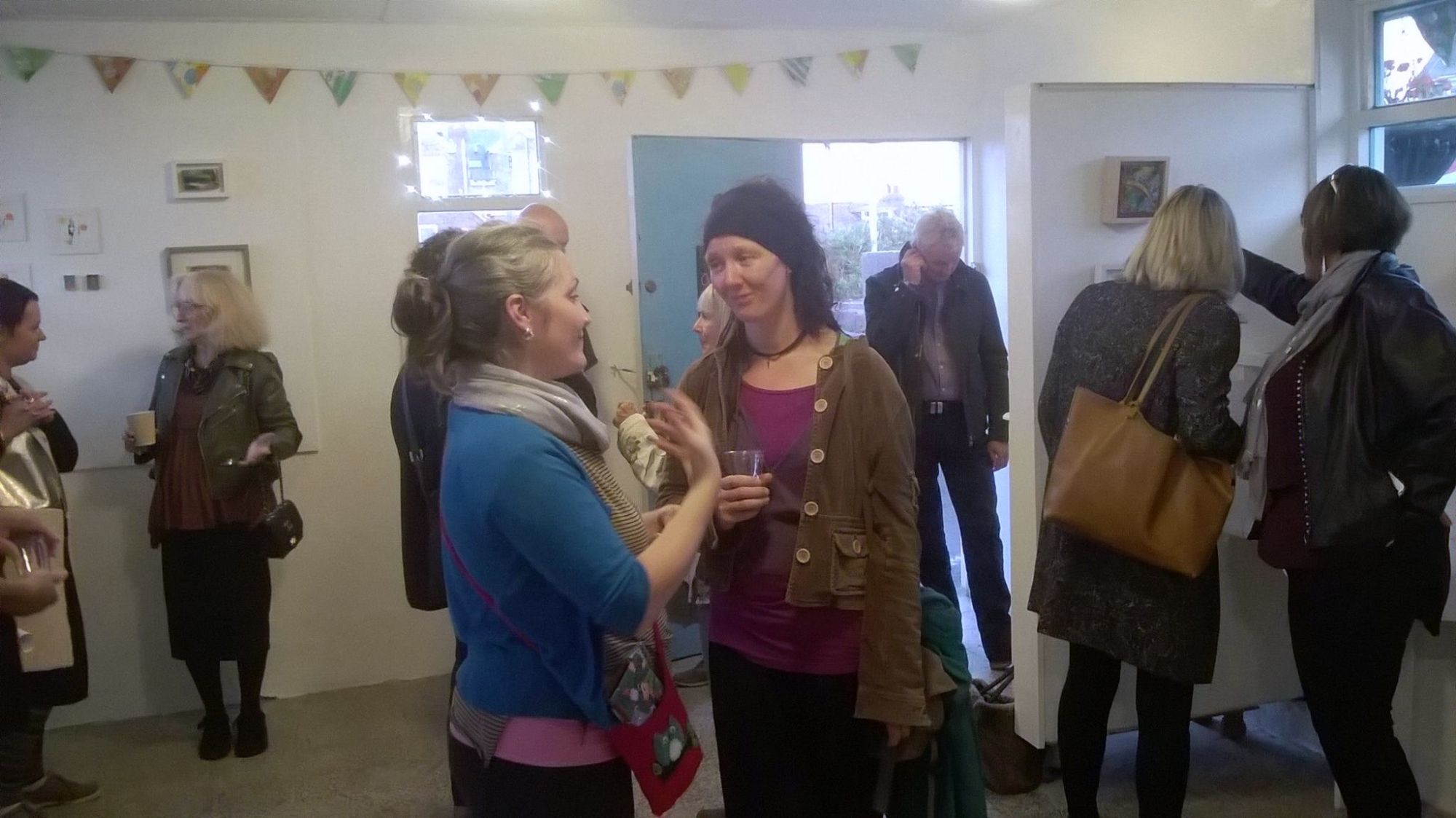 Exhibition Opportunities - 2019
We have opportunities for artists to exhibit at Barnoon Workshop's new exhibition programme.
We are situated in an amazing location, in the heart of St.Ives. With stunning views overlooking Porthmeor Beach and just minutes walk from the Tate St.Ives, Fore Street, Barbara Hepworth Museum and Harbour.
Selected artists will have use of the space, approx 25 sqm. We offer one or two week slots, from Saturday to Friday.
Cost
£200 per week inclusive, for most dates, (£300 per week for July and August), with no commission on sales. Price includes full invigilation and listing on our website and social media sites.
Available Dates for 2019
Exhibition space available from Saturday 2 pm to Friday 8pm. Some slots may be available for 2 weeks, please ask.
9 Feb

2 March

9 March

23 March

27 April

1 June

8 June

22 June

Limited availability during July and August, please ask.
24 Sept
5 October
10 October
5 November
12 November
18 Nov
24 Nov
5 December
If you would like to be considered, please send us images of your work, with a short proposal, and preferred dates.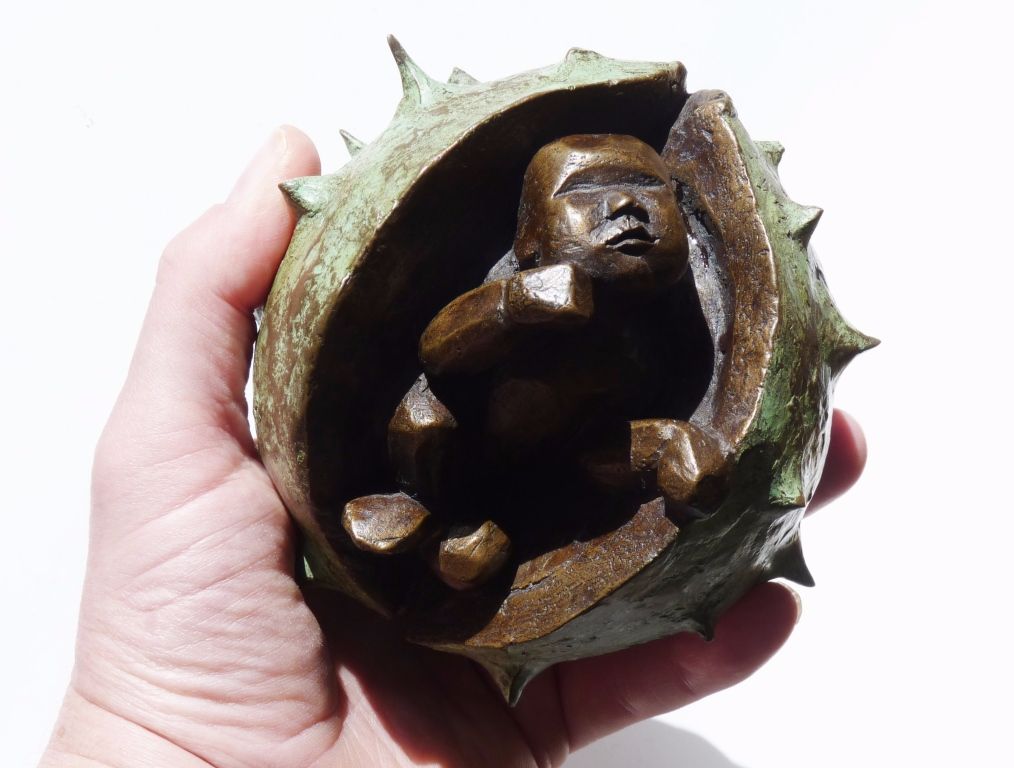 PAST EXHIBITIONS
Hand Held View/ October 2017
A Curated group exhibition of small works - that can fit in the palm of our hand. As society increasingly views the digital world through a smart phone or tablet, we consider art works that can be viewed in the same way. Included is work by
Amber Agha / Sally Carver / Jane Callan / Zoe Eaton / Karen Foss / Tony Eastman/ Sue Hopper / Marina Iodice / Sharon James /Jordan Laurence Jackson / Marie Keeling / Ann Kelley / Erin Lacy / Graham Lister /Emily Lucrezia-Buffa / Josh Philpott / Klaus Pinter / Julie Pownall / Iona Pioaru / Andrea Robinson / Tobes Rainbird / Lauren Sebastian / Tamsin Spargo / Freya Stinton / Noelle Thomas/ Stella Tripp/ Sophie Walker/ Bobby Wotnot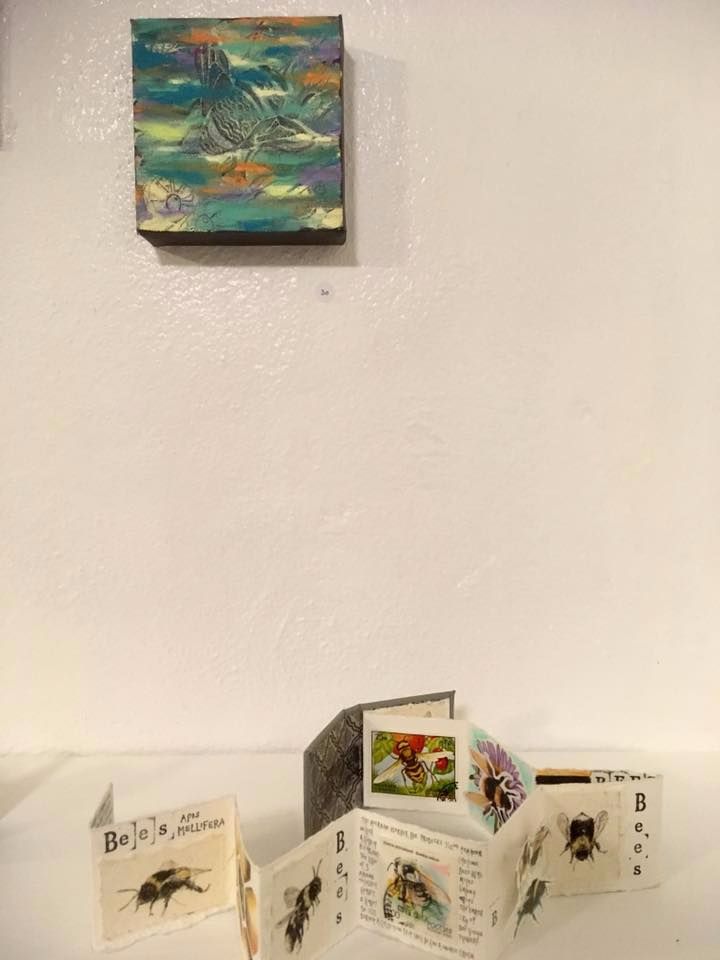 Flight - acrylic on canvas by Erin Lacy and hand made book by Sharon James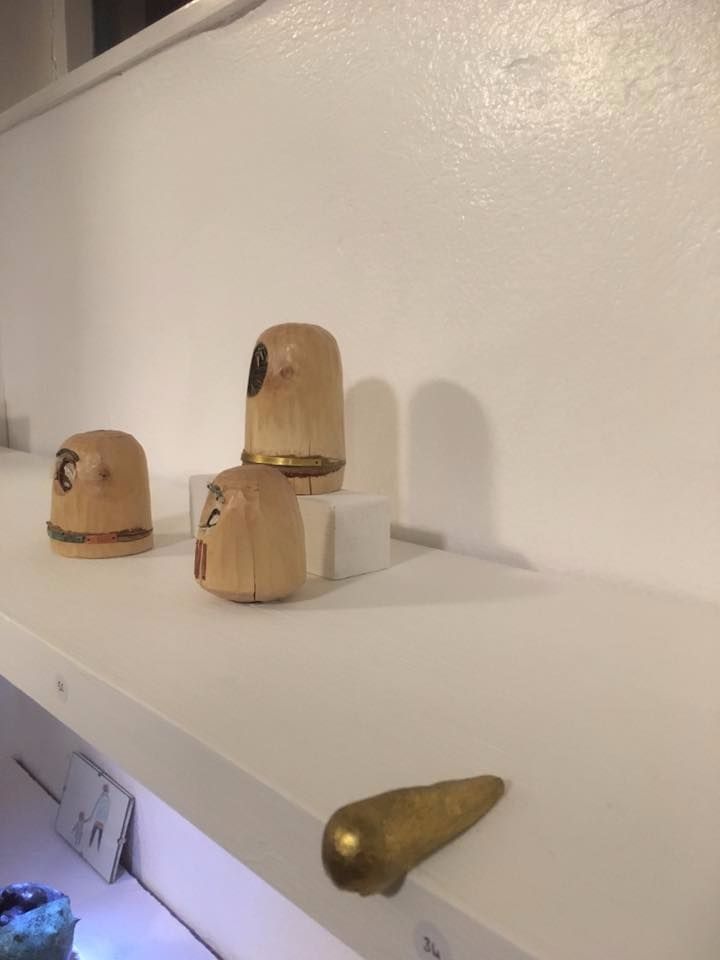 Wooden carvings by Sophie Walker, and Pigs Ear (casting of a skateboard stopper) by Josh Philpott
Paper Sculptures - Klaus Pinter and made up by from sheets at the opening party.