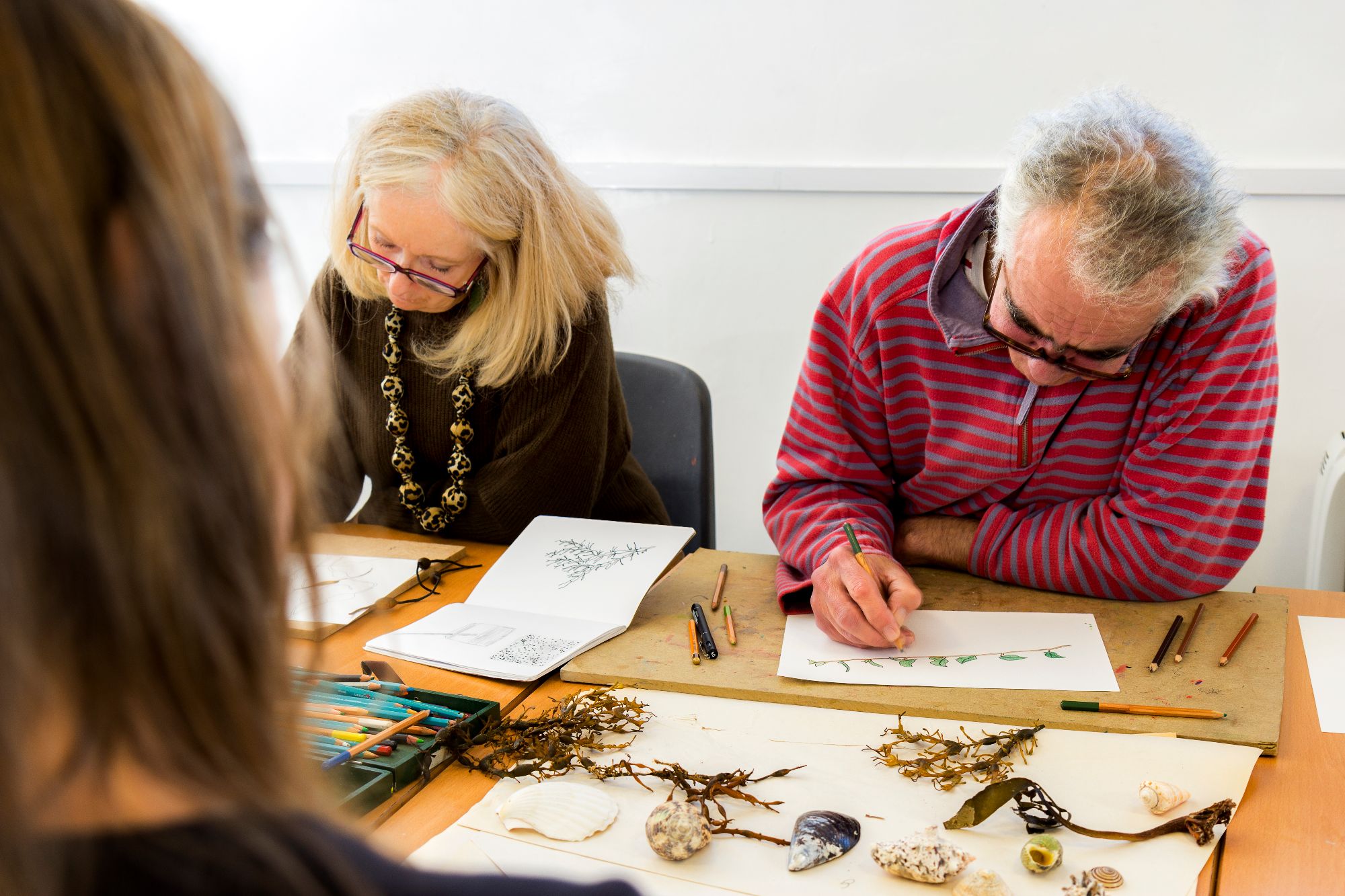 RUN A WORKSHOP AT BARNOON
We invite applications from creative practitioners to run workshops, classes or courses to compliment our programme of events. You should be an experienced creative professional, freelance and self employed status.
The workshop leader will be responsibile for designing, planning and delivering their workshop, and providing appropriate materials. Please ask about equiptment we have available for use. The workshop leader will also price their workshop and keep the proceeds, with a flat rate fee for renting the space payable to Barnoon workshop.
We have a spacious room available in the heart of St.Ives - overlooking Porthmeor Beach and just minutes walk from The ~Tate, Babara Hepworth Museum and towns shops, restaurants, harbour and beaches. The front room space can seat 12 people at a table, or up to 20 people theatre style. Our usual maxinimum number for a comfortable workshop is 10 participants. We will add your workshop details to our website programme and newsletter, and share details on social media. Your workshop can be added to our booking ticket agents Cornish riviera Box Office.
Cost of Hire: The cost is £30 for half day session (9 am to 1 pm or 1.30 to 6 pm) or £50 for a full day (9am to 6pm).
How to Apply: Please contact us with your proposal for a workshop or course, and preferred dates. It is highly recomended that you visit the space to see if it is suitable for your activity. .
Once Selected: Workshop leaders will need to provide the following prior to their event.
a copy of your public liability insurance,
A CV or brief biography
Images and description of your event for publicity.
A lesson plan and risk assessment
Contact Zoe or Pete Giles, email [email protected] or telephone 0790 0095203